News Features
Depositors & Filling Machinery On Show At Foodex- May 10th 2021
Riggs Autopack will be exhibiting volumetric depositors and filling machinery at this year's Foodex Show. It takes place at Birmingham NEC, Hall 4, from Monday 5th to Wednesday 7th July, and Riggs Autopack is on Stand AA49.
The show itself is the UK's premier trade event for the food and drink processing, packaging and logistics industries; basically, a one-stop shop for manufacturing professionals across the full industry spectrum.
Foodex will shine a light on top trends across the food manufacturing sectors, from improving traceability and consumer trust, transforming productivity and highlighting the latest new ingredients to make an impression on the industry.
On the Riggs Autopack stand will be a varied range of semi and fully automatic depositors designed for small, medium or large-scale food producers.
This includes a selection of the Model 1000 semi-automatic depositors and transfer pumps, and an example of an automatic filling line; this incorporates an automatic depositor with a 100 litre capacity hopper and agitation system, and 3 metre slat conveyor with gating and HMI touch screen control.
The Model 1000 depositors are designed for artisans and start-ups planning to use a semi-automatic depositor for the first time, through to companies using automatic depositors with conveyor systems, VFFS or rotary pot machines. They provide damage free depositing of hot or cold liquid, semi-liquid and suspended solid food products, and accurately fill most types or size of container.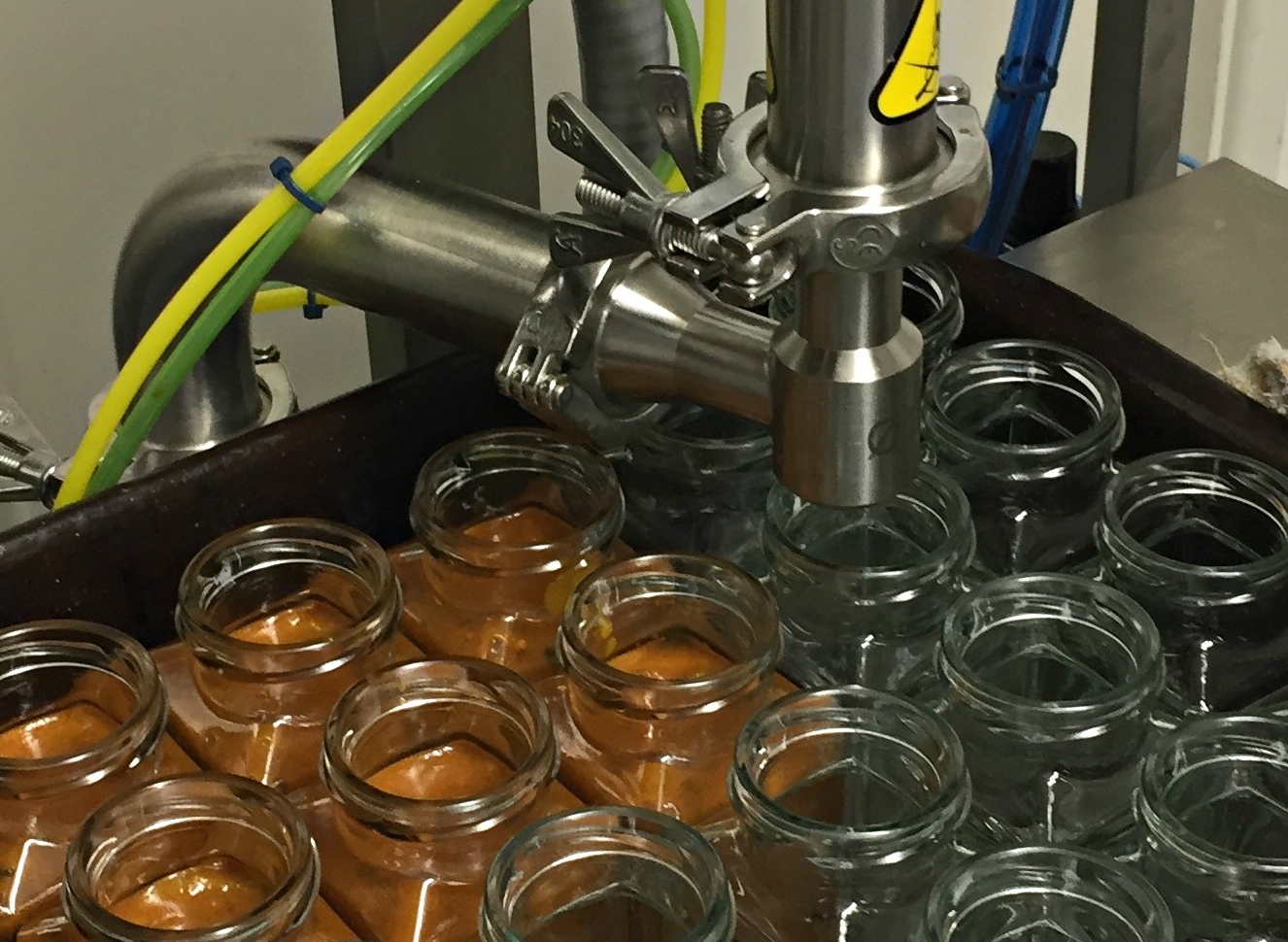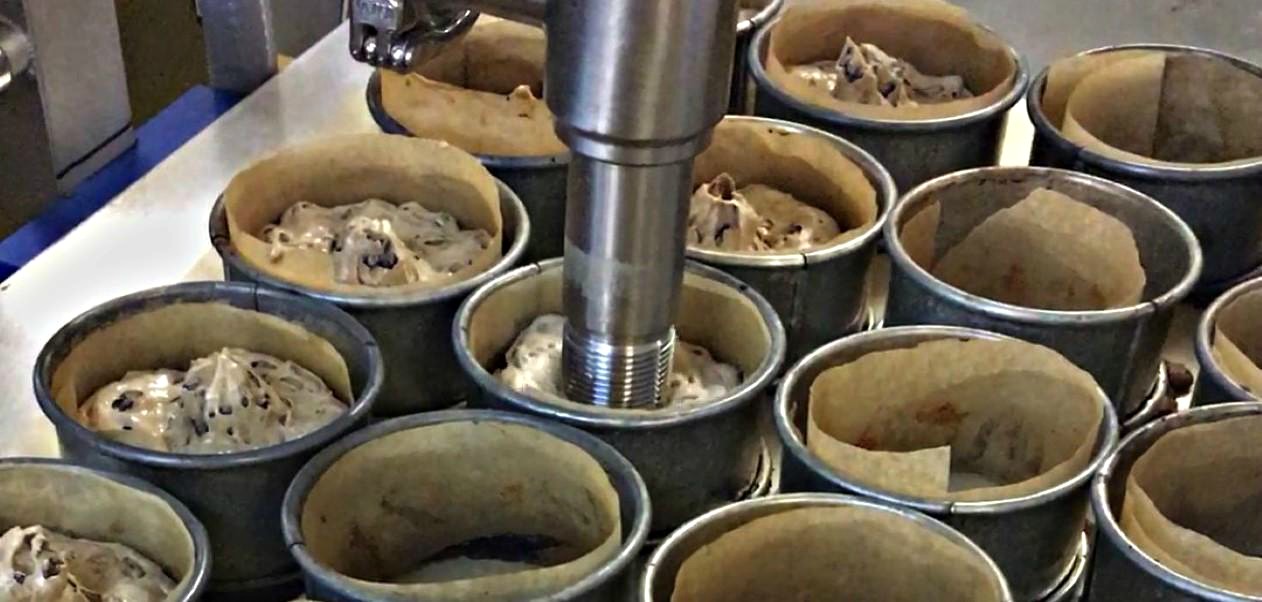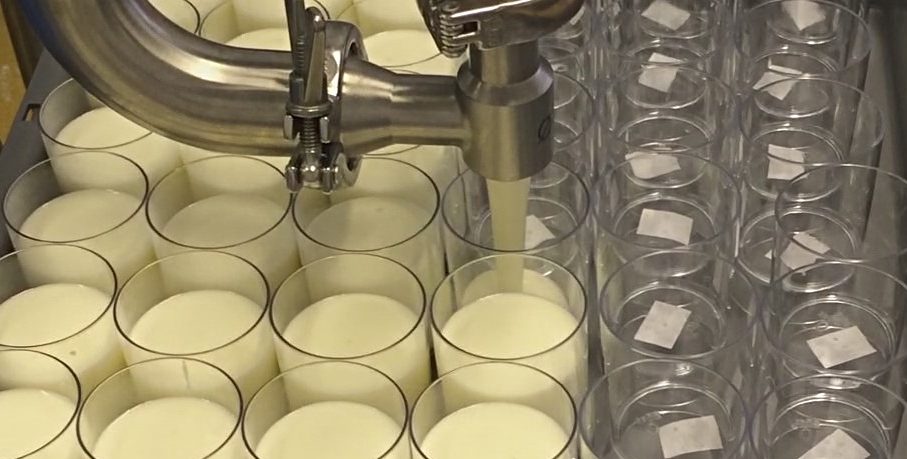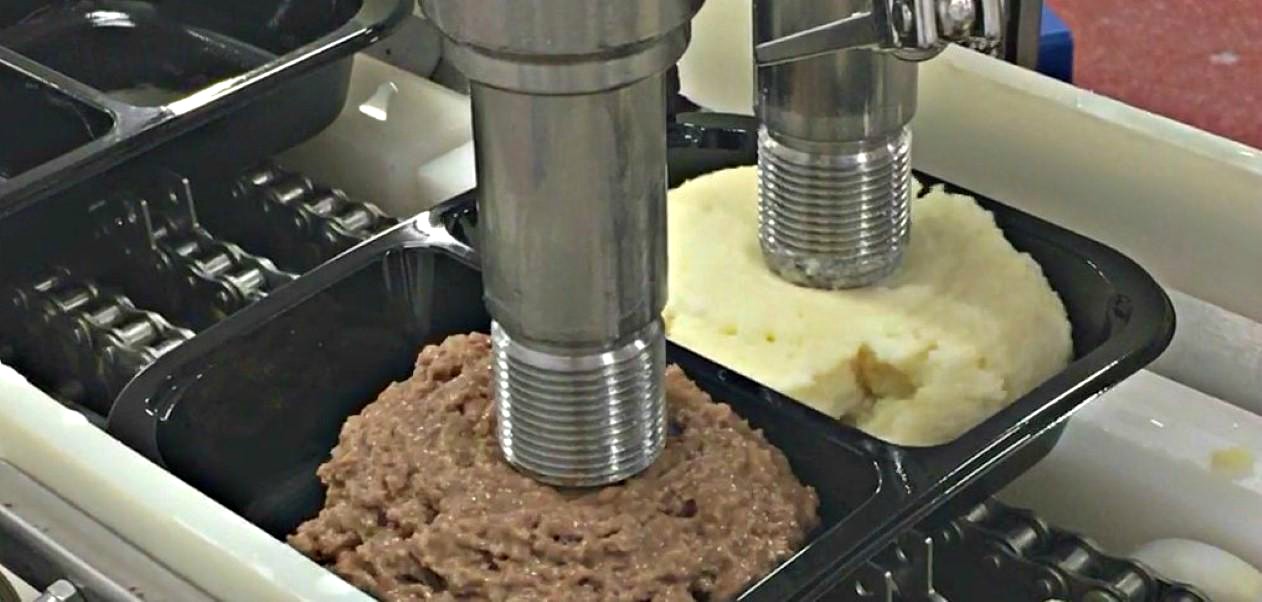 The Model 1000 transfer pumps are designed for small, medium or large scale food producers, and remove the need for an operator to manually fill low / high level depositor hoppers. These high quality food pumps provide damage free transfer of hot or cold liquid, semi-liquid and suspended solid products from tote bins, cooking kettles, mixing vessels or IBC.
With exceptional performance, reliability, hygiene and build quality, Riggs Autopack's depositors and filling machinery has provided increased production capacity for a huge variety of customers over the decades.
If you're a small, medium or large-scale food manufacturer seeking a high-quality machine to accurately fill jars, bottles, pots, tubs, ready meal trays, cake tins, buckets, jerry cans, pouches or bags, please come along and see us on Stand AA49. We'll be happy to discuss your production requirements.