News Features
Riggs Autopack Help Honeycomb Co's Honey Go Further- October 23rd 2018
Honeycomb Company Limited, incorporating Pennine Bee Farms, is situated in a rural location at Galgate, near Lancaster and the Trough of Bowland. They're an independent 4th generation family run business established in 1947, and initially set-out producing and packing English and Heather honey from their own hives.
Over the years, their aim has been to satisfy customer needs and keep up with demand. Consequently, they then started to carefully select honey from local and national bee keepers, so they could continue to supply the highest quality English Honey. They also import honey from all over the world to provide a large and varied selection of the highest quality products for their customers and offer a diverse range of products to suit the most discerning palate.
Each of their honeys has its own distinctive flavour from the fine and delicate Acacia to the strong and aromatic Leatherwood. None of their honey is pasteurised, it is heated in a very gentle manner to enable them to bottle it.
Honeycomb Co is a registered packer of Organic Honey holding GB Organic Certification UK 4, granted by the Organic Food Federation (governed by DEFRA Regulations). They also hold a SALSA accreditation. The company's range includes 114g to 454g pack sizes for the gift trade, retail, veterinary, and food production customers, and 3kg to 300kg for hotels, catering client's and commercial kitchens.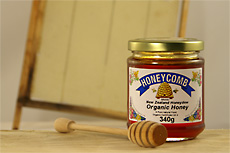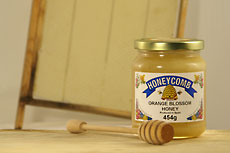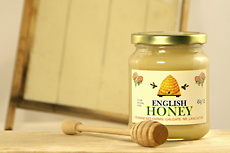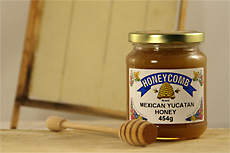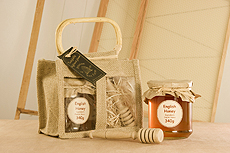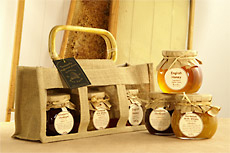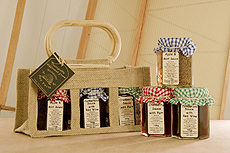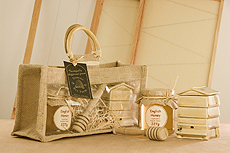 As the business has grown, to keep up with demand Honeycomb Co needed to purchase new high-quality filling and capping equipment to replace their existing honey filling machinery that had been in-situ for many years. The company's owner, Mr Paul Humphreys, contacted Lancashire filling machine manufacturer Riggs Autopack Ltd to assist with their requirements.
They initially purchased an automatic inline capping machine from Riggs Autopack designed for metal twist-off caps; they then turned their attention to purchasing a new automatic filling line. Following on-site surveys and extensive product trials conducted by Riggs Autopack's technical sales team, Honeycomb Co placed an order for a Model 1002 Conveyor Filling Line which incorporated a high-level twin head filling machine and 4 metre slat running conveyor.
This new high-quality automatic honey filling line was designed and built on a bespoke basis by Riggs Autopack to meet Honeycomb Co's specific products, container types and size, and required fill speeds per minute.
It's now enabled Honeycomb Co to pack off their honey and preserve products much faster, therefore making production far more effective and efficient. Consequently, this means the company has now been able to tender for more contracts and grow their business.
Co-Owner of Honeycomb Co Ltd Rachel Fowler commented "When the automatic filling line arrived it looked very different to the one that had been there for over 30 years. We all thought it looked very complicated to use but after the training given on-site and a few phone calls to Riggs Autopack's technical sales team, it has proved to be easy to use and reliable".
"It was just what we needed. Production time has been reduced per batch and there's less downtime for changing the machine between different sizes of jars, all in all a great machine!".
View Riggs Autopack's Model 1002 range at Conveyor Filling Lines. If you'd like to place an enquiry for a Riggs Autopack Conveyor Filling Line, please contact our sales department at info@riggsautopack.co.uk