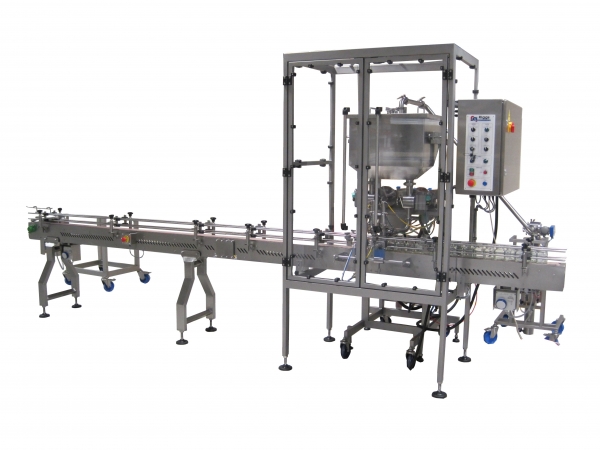 Description
Our jar filling lines are bespoke designed and built to meet the specific production needs of each client. They accurately fill most types or size of glass jar (including Kilner & 1oz breakfast jars), and provide damage free depositing of hot or cold liquid, semi-liquid and suspended solid food products. Please contact us to discuss your specific requirements.

Suitable For
Start-up companies
Contract packers
Small, medium to large scale independent food producers
National food groups

Features Include
Suitable for most type / size of container
Conveyor lengths to suit
Scroll feed systems for difficult-to-handle containers
High or low level / single or multi-head filling machine
PLC or pneumatic control
Hopper feed or direct feed to a cooking kettle / holding tank
316 stainless steel in all product contact areas
Hygienic, robust, operator friendly
Quick product / container changeovers
Comprehensive guarantee, full after sales support
Turnkey projects available

Suitable Food Products
Jam, preserves, pickles, relish, chutney, honey, peanut butter, dips, condiments and sauces.