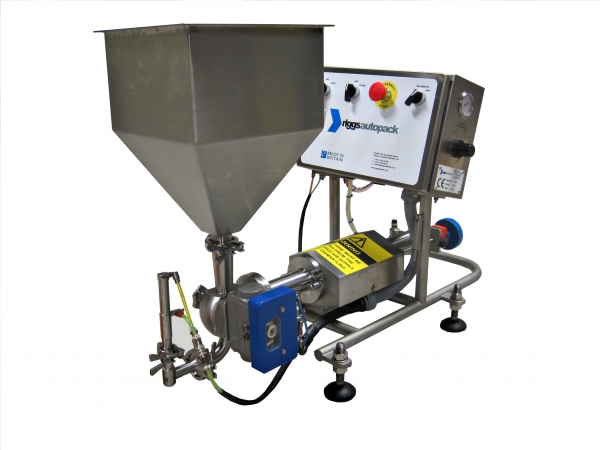 Series 1 Micro Depositor
Enquiry
Description
Our Series 1 micro depositor is suitable for small, medium or large scale food producers that need a compact depositor for small volume deposits (3ml - 85ml overall deposit range). This bench mounted depositor provides damage free depositing of hot or cold liquid and semi-liquid products, and accurately fills most types of container.

Machine Features
Semi-automatic with foot pedal control
Fully automatic for use with a conveyor
Choice of piston & barrel size
Fixed position cut-off valve or hand held with flexible hose
15 or 25 litre product hopper
Bench mounted (optional mobile frame)
316 stainless steel in all product contact areas
Simple to operate, hygienic & easy to clean
Requires compressed air supply
12 months warranty
Full after-sales support

Piston & Barrel Sizes
1000 (26) 3ml - 40ml
1000 (32) 5ml - 60ml
1000 (38) 10ml - 85ml

Suitable Food Products
Jam, marmalade, chutney, pickles, relish, honey, peanut butter, condiments, sauces, deli fillers, dips, dressings, smoothies, blended soup, ready meals, pate, dairy, bakery and seafood products, cake, pudding and dessert ingredients.

Suitable Non-Food Products
Hand Sanitiser, Cleaning Products, Medical Gels, Cosmetics, Adhesive, Automotive Products, Membranes, Surface Treatments, Resin, Industrial Lubricants & Fillers, Latex, Liquid Fish Bait, Pet Food, Suet Bird Feed, Resin, Saline Solution, Paint, Varnish, Screen Wash, Sealant, Toiletries, Wax.