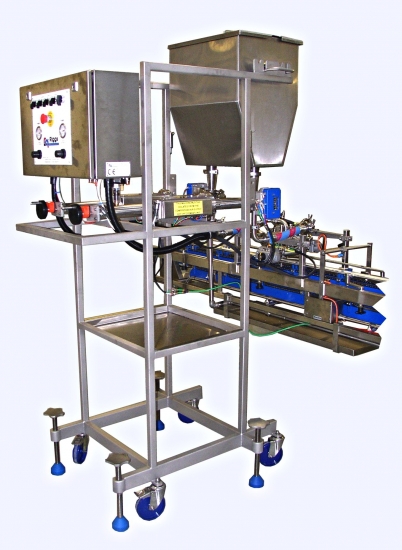 Cake & Dessert Production
Enquiry
Description
Our cake, pudding and dessert filling lines are designed and built to meet the production needs of each client. They accurately fill most types / size of container and provide damage free depositing of hot or cold liquid, semi-liquid and suspended solid products.

Suitable For
Start-up companies
Bakeries
Contract packers
Medium to large scale independent food producers
Multi-national food groups

Features Include
Bespoke design and build
Suitable for small, medium or large scale batch production
High or low level / single or multi-head filling machine
Conveyor lengths to suit
Continuous running or indexing conveyor filling
316 stainless steel on contact parts
Quick product / container changeovers
Comprehensive guarantee, full after sales support

Suitable Food Products
Cheesecake ingredients, fruit compote, mousse, cream, custard, sauces, fondant icing, fruit pie fillings, suet pudding / sponge / fruitcake batters, Christmas pudding mix.